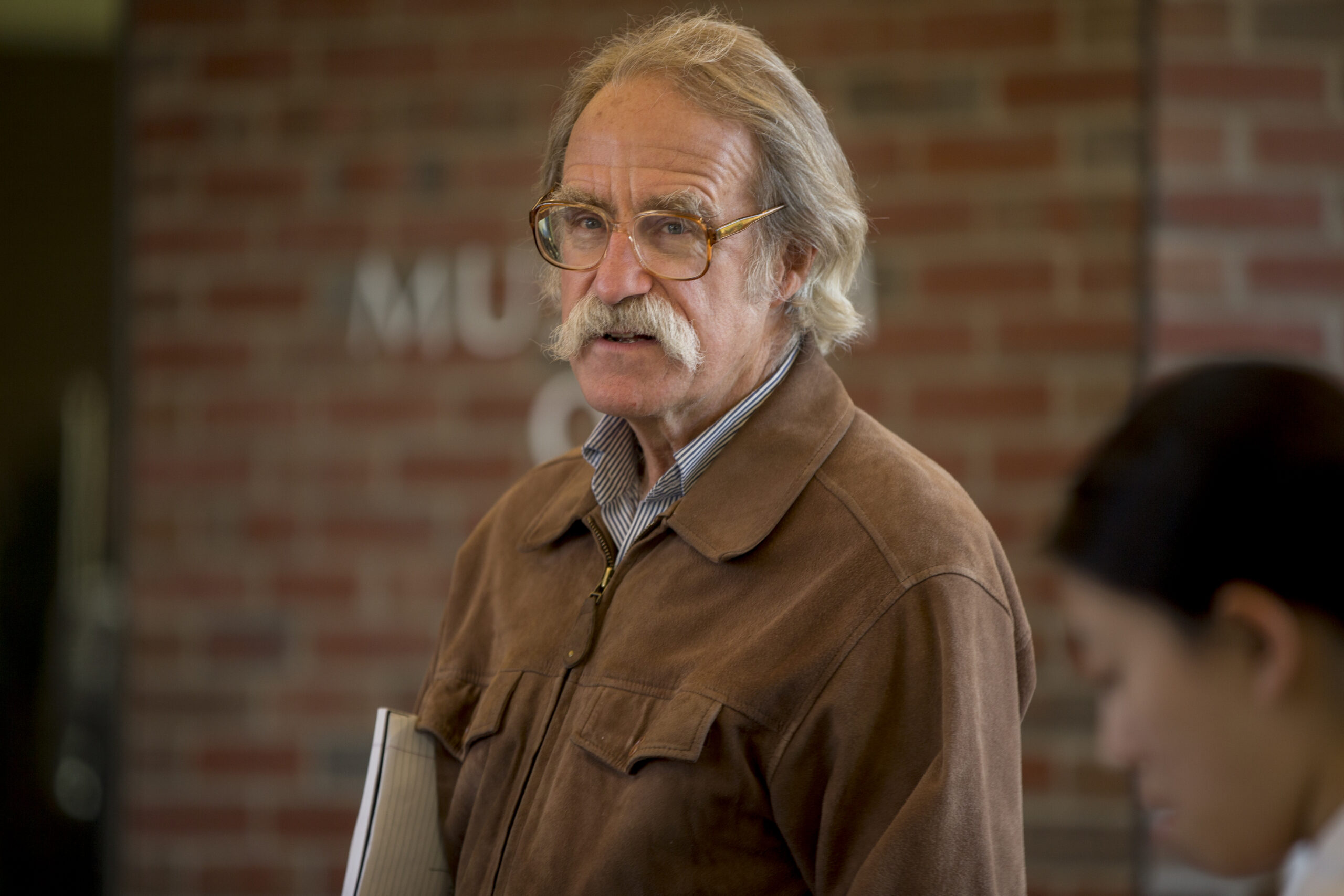 Loring Danforth (born 1949) is a cultural anthropologist whose work focuses on symbolic or interpretive anthropology. After attending the Roxbury Latin School, he studied Classics at Amherst College, graduating in 1971. He earned his MA and his PhD (1978) in Anthropology at Princeton University. During his graduate studies, Danforth served for two years as a teaching fellow at Athens College in Athens, Greece. He also spent a year in the village of Ayia Eleni in the province of Serres in northern Greece conducting fieldwork on the Anastenaria, a ritual involving spirit possession, trance, and religious healing.
Danforth took a position as Assistant Professor in the Department of Anthropology at Bates College in Lewiston, Maine in 1978. In 1991, he was promoted to Full Professor, and 2004 he was named Charles A. Dana Professor of Anthropology. Twice during his time at Bates Danforth served for a year as Visiting Professor of Anthropology at Princeton University.
Danforth's scholarly interests have focused on the interpretation of a wide variety of symbolic or expressive forms in several cultures. His early work dealt with Modern Greek religious rituals. His research in northern Greece on spirit possession as a form of ritual therapy was followed by research on death rituals – funerals, laments, and exhumations – in central Greece.
After a troubling encounter with the Greek nationalist position on the Macedonian Question at a conference at La Trobe University in Melbourne in 1988, Danforth turned his attention to the construction of ethnic and national identities, nationalism, and human rights in relationship to the "global cultural war" between Greece and the Republic of Macedonia (now the Republic of North Macedonia) and the position of the Macedonian minority of Northern Greece. This interest in turn led to another project (conducted together with Prof. Riki Van Boeschoten of the University of Thessaly) on the experiences of the 38,000 children – Greeks and Macedonians – who were evacuated from northern Greece during the Greek Civil War (1946-49).
In 2012, Danforth had the opportunity to bring a group of students from Bates College to Saudi Arabia for a month as part of a Bates Off Campus Study program. As a result of this trip Danforth conducted additional research on contemporary Saudi politics and culture and wrote a book of essays based on his experiences. As a result of the trip, Danforth developed a strong interest in contemporary Saudi conceptual art and in 2016 (with Dan Mills, the director of the Bates College Museum of Art) organized an exhibition at Bates entitled Phantom Punch: Contemporary Art from Saudi Arabia.
Danforth taught a variety of courses at Bates College. He regularly taught an introduction to cultural anthropology as well as a course on the history of anthropology. In addition, he taught a course on Myth, Folklore, and Popular Culture, as well as a course on Anthropological Approaches to Ancient Greek Religion, and a course entitled Encountering Community: Ethnographic Fieldwork and Community Engaged Learning.
Danforth has been the recipient of many honors and awards. He received several grants from the National Endowment for the Humanities in support of his scholarly work, as well as a Fulbright Scholar Award for research on the Greek and Macedonian diaspora communities in Melbourne, Australia, in 1991. In 2013, he was awarded the Kroepsch Award for excellence in teaching at Bates College.
Danforth is married to Margaret R. Rotundo, who served for many years in the Maine Legislature. His son Nicholas Danforth is a historian specializing in the history of Turkey and the Ottoman Empire; his daughter Ann Danforth is a policy advocate for Maine Equal Justice.